About Fox Run
"Training, Design and Better Ideas."
has been Fox Run's slogan since the beginning. It's what Fox Run does and is known for, online and onsite technology training, web site setup and maintenance with a customers' unique needs in mind, and general consulting that draws on years of experience in technology and higher education. This is Fox Run Consulting.
Apple/Mac Support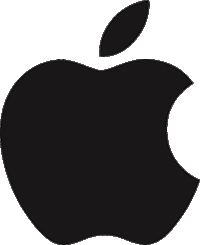 Fox Run has been helping people with their Apple products for years. If you live in Logan County and need help making your mac do what you want and expect, give Todd a call at 217-314-8770 or send an email to
todd@foxrun.co
.
Training & Curriculum Development
Proper training is critical to the success of the organization. If you are reading this however, you already know that. The question is: "How can Fox Run help me?"
Fox Run Consulting has twelve years of direct training experience in classroom instructor led training(ILT) as well as on-site ILT. Fox Run also has experience in blended learning environments where instructors use collaborative tools and simulations to further aid learners in retention and mastery of the given material. Fox Run has also worked in collaboration with other contractors to build computer based training(CBT).
Fox Run will use whatever resources best suit your training needs at the time. Initial consultation for training needs will include how all or any of these options can be included in achieving your training goals.
Web Design
Fox Run knows a few things about web users. For example, people come to the web looking for something. Usually looking for more information about something terribly important to them. Web users do not come to your web site or any other just because it's "cool." They want to know you have answers to their questions, or solutions to their problems. Fox Run's philosophy of building web sites is centered around content and easy navigation. If a visitor to your site cannot find what they are looking for quickly, they will leave and never come back.
With that in mind, your website should load fast. Your website should also be extremely easy to navigate and offer quick access to the most important information. Fox Run's philosophy of web design - clear, concise pages make users comfortable and confident. When they trust your information they trust you and your solutions.
Consulting
Many businesses today, both small and large, are recognizing the advantages of hiring an outside consultant to help them work through the problems they face, the obstacle that needs to be overcome, or just to assess their current situation and get a new direction to improve and get better.
Fox Run is ready to help. Sometimes we need an outside eye to help us see what habit and routine have made us expect. Fox Run can get familiar with your business or organization quickly and in a short time be ready to suggest new ideas and solutions and what would be necessary to implement them.